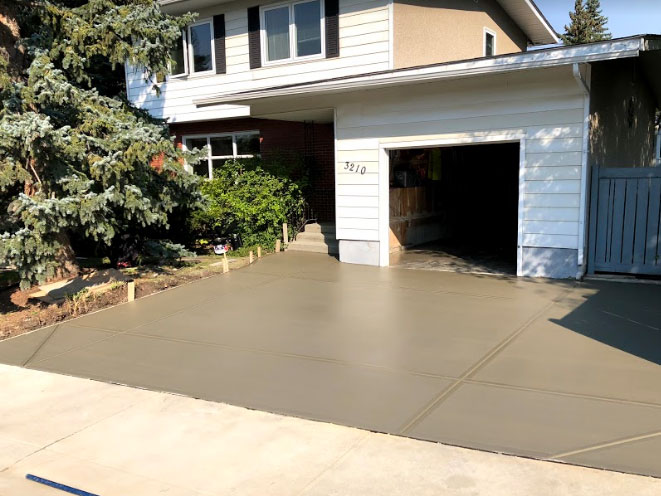 DRIVEWAY & GARAGE PADS
Let us turn your concrete driveway and garage pad into a masterpiece that will be around for years to come.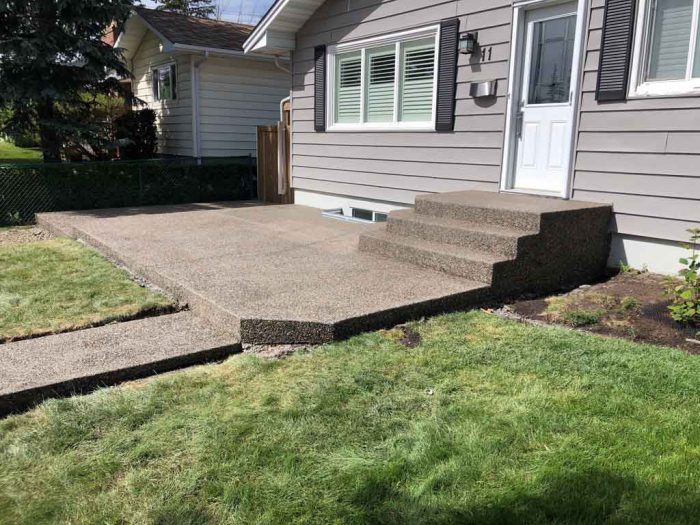 PATIOS
Make your next BBQ or gathering the talk of the neighborhood with our Decorative Concrete Patios and Decks.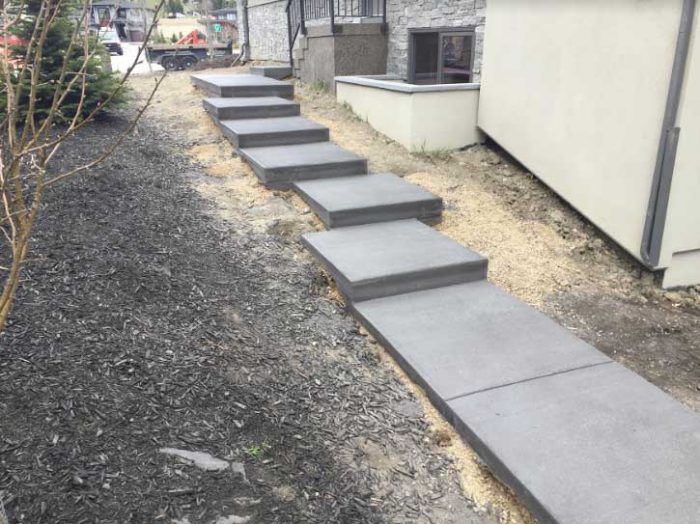 SIDEWALKS & STAIRS
Let us help you make sure the steps or concrete staircase meets Calgary city code and keep safety a priority at your home.
---
Family Owned Calgary Company
Patriarch Construction is a Landmark Concrete Companies in Calgary. We say this because it has been family-owned over four generations, spanning more than a few decades. Representing the current fourth generation is the 15-years veteran, Leonardo Aiello providing concrete work.
Our Experience
With this level of experience and tradition, you can be sure of one thing: We know quality concrete better than any other Calgary Concrete Contractors. Aside from a few innovations, we are highly trained in quality Concrete techniques that are proven and tested. But being good at concrete services involves more than just creating forms and pouring cement.
Angles, curves and other designs require more math, thought, and planning. However, we're not afraid of some extra work. To be sure, we've had plenty of practice in this area, so we don't need our hands to be held through the process of concrete services.
Materials – Decorative Concrete
When it comes to working with different materials, we are quite adaptable and versatile. You may be familiar with a design feature called Decorative & Stamp Patterns, where a creative concrete company will take the pattern, usually in the form of a stencil, and press it into the cement before it dries. It's a very popular feature amongst technologically advanced and versatile concrete companies, and we've done more than our share of these. If you would like to see some examples, please go to our "Concrete Projects" page or check out our "Decorative Stamped Patterns" page.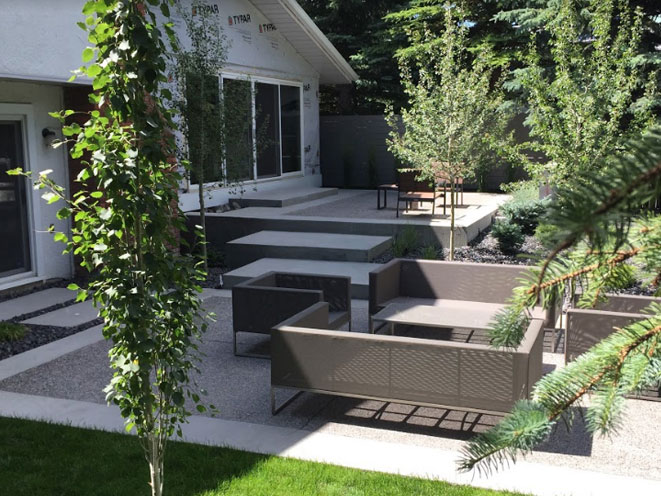 We've been taught a great deal, both about high quality concrete ,exposed aggregate and the business of concrete. Whether working with unusual angles or curves or resolving customers' issues, we're not rookies by any means. We've set the bar high for concrete companies in the Calgary AB area.
Why We Are The Best
With the passing on of the torch also comes passing on the reputation that the Aiello family has worked so long and hard to earn as the top concrete contractor. Our success has in no way gone to our head, so the confidence we have is also balanced with a focus on customer satisfaction. With a growing list of glowing reviews, both as commercial concrete contractors as well as residential driveway paving contractors, it appears that we have achieved that balance.
Testimonials
Family Owned Across 4 Generations, This is What Happy Clients Have to Say About The Most Prominent Calgary AB Concrete Companies…
---
"We want to thank you and your crew for doing such an excellent job removing our old sidewalk and replacing it with a beautiful new open-aggregate walkway. The job, which required a significant slope to bring the front step to code was quickly, efficiently and very well done. Leo, personally, was a pleasure to deal with; and Patriarch Construction, especially compared with others who didn't even return our calls. Great Job. Thanks Again."

"We have a beautiful sidewalk thanks to Leo and Patriarch Construction. They really take pride in their workmanship. The thing we appreciated the most was Leo's communication with us; sending text messages or phoning to keep us updated along the way. It was completed on time and for the quoted price. Thanks Leo and crew!"